The current Board of Directors was elected in the Ordinary Shareholders Meeting held on April 29, 2014, in accordance with the Company's By-Laws, and will hold office for a period of two years.
Mauricio Rolim  Amaro
Chairman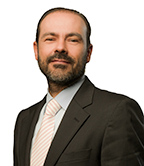 Has held various positions in the TAM Group and served as a professional pilot at TAM Linhas Aéreas S.A. and TAM Aviação Executiva S.A.. Mr. Amaro has been a member of the Board of TAM S.A. since 2004, and vice-chairman of the Board since April 2007. He is also an executive officer at TAM Empreendimentos e Participações S.A. and chairman of the boards of Multiplus S.A. (subsidiary of TAM S.A.) and of TAM Aviação Executiva e Taxi Aéreo S.A.

Henri Philippe  Reichstul
Director


Mr. Henri Philippe Reichstul was President of Petrobras and the IPEA-Institute for Economic and Social Planning and Executive Vice President of Banco Inter American Express S.A.. Currently, in addition to Administrative Board member of TAM and LATAM group, he is also a member of the Board of Directors of Repsol YPF, Peugeot Citroen, AES Brazil, Foster Wheeler and SEMCO Partners, among others. Reichtstul is an economist graduated from the Faculty of Economics and administration, University of São Paulo and has graduate degrees in the same discipline from Hertford College at Oxford University.

Juan José Cueto Plaza
Director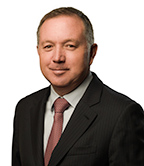 Mr. Juan José Cueto Plaza, an economist and business administrator, has been a member of the Board of Directors of LATAM Airlines Group since 1994. He currently serves as executive vice-president of Inversiones Costa Verde, a position he has held since 1990, and is a member of the boards of companies that include Costa Verde Aeronáutica S.A., Sinergia Inmobiliaria S.A., Minera Michilla S.A., Consorcio Maderero S.A. and Universidad San Sebastián. Mr. Cueto is a member of the Finance and Brand, Product and Frequent Flyer Program Committees of LATAM Airlines Group

Georges  de Bourguignon
Director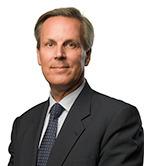 Mr Georges de Bourguignon was elected director of the company in September 2012. Mr. de Bourguignon from 1994 to date is a partner and co-founder of Asset Chile SA, Chile's investment bank. Currently Director of the company Sal Lobos, Chilean subsidiary of the German group K+S, and is chairman of La Polar, a Chilean retail firm. From 1990 to 1993 he served as Manager of Financial Institutions of Citibank SA in Chile. During 1993-2005 he was director of Intergenesis Investment Fund Administrator.

Ramón Eblen Kadis
Director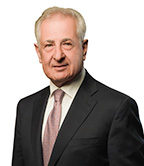 Mr. Ramón Eblen Kadis, has served on LATAM Airlines' board of directors since June 1994. Mr. Eblen has served as President of Comercial Los Lagos Ltda., Inversiones Santa Blanca S.A., and TJC Chile S.A. and is a member of the Eblen Group (a major shareholder of Lan Airlines).

Ricardo J. Caballero
Director


Mr. Ricardo J. Caballero is the Ford International Professor of Economics and Director of the World Economic Laboratory at the Massachusetts Institute of Technology, an NBER Research Associate, and an advisor of QFR Capital Management LP. Caballero was the Chairman of MIT's Economics Department (2008-2011) and has been a visiting scholar and consultant at most major central banks and international financial institutions. His teaching and research fields are macroeconomics, international economics, and finance. His current research looks at global capital markets, speculative episodes and financial bubbles, systemic crises prevention mechanisms, and dynamic restructuring. His policy work focuses on aggregate risk management and insurance arrangements for emerging markets and developed economies. He has also written about aggregate consumption and investment, exchange rates, externalities, growth, price rigidity, dynamic aggregation, networks and complexity. Caballero has served on the editorial board of several academic journals and has a very extensive list of publications in all major academic journals. Among his major awards, he was the winner of the 2002 Frisch Medal of the Econometric Society for "Explaining Investment Dynamics in U.S. Manufacturing: A Generalized (S,s) Approach", Econometrica, 67(4), July 1999 (joint work with Eduardo Engel); and both the Smith Breeden Prize by the American Finance Association and the Emerald Management Review Citation of Excellence Award for "Collective Risk Management in a Flight to Quality Episode", Journal of Finance, 63(5), October 2008 (joint work with Arvind Krishnamurthy). In April 1998 Caballero was elected a Fellow of the Econometric Society and subsequently of the American Academy of Arts and Sciences in April 2010.

Carlos Heller Solari
Director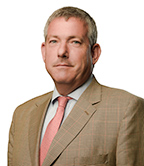 Carlos Heller Solari, agricultural engineer, joined LATAM Airline´s board of directors in May 2010. Mr. Heller has a vast experience in the retail, transports and agriculture sectors. Mr. Heller is Vice President of Bethia (holding company and owner of Axxion), Chairman of Axxion S.A., Club Hipico de Santiago, Sotraser SA and Agricola Ancali. He also participates as a board of directors' member of SACI Falabella S.A., Falabella Retail S.A., Sodimac S.A. and Titanium SA. Additionally he is the major shareholder and Vice President of "Azul Azul" (Universidad de Chile´s first division soccer team administrator).

Gerardo Jofré Miranda
Director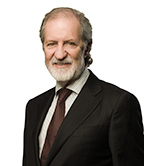 Mr. Gerardo Jofré Miranda, economist and business administrator, joined LATAM Airline´s board of directors in May 2010. He is chairman of the board of Codelco and a member of the board of Air Life Chile S.A. as well as president of the Fundación Saber Más and a member of investment council of the Santander real estate funds. From 2005 to 2009, he was a member of the boards of Endesa Chile S.A., Viña San Pedro Tarapacá S.A., D&S S.A., Construmart S.A., Inmobiliaria Titanium S.A. and Inmobiliaria Parque del Sendero S.A. Between 2004 and 2005, he was insurance manager for the Americas at Grupo Santander in Spain. From 1989 to 2004, he was group vice-president and general manager of Grupo Santander in Chile and served as director and chairman of many of the Group's companies. Mr. Jofré is member of the Directors Committee.

Francisco Luzón López
Director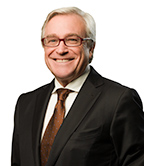 Mr. Francisco Luzon was elected director of the company in September 2012. The mandate of Mr. Luzon as director ends on September 4, 2014. Currently Mr. Luzon serves as advisor of the Inter-American Development Bank (BID) and Leader-Guest Professor of the School of Business China-Europe (CEIBS) in Shanghai. Between 1999-2012 Mr. Luzon served as Executive Vice President for Latin America of Banco Santander. In this period, he was also Worldwide Vice President of Universia SA. Between 1991 and 1996 he was Chairman and CEO of Argentaria Bank Group. Previously, in late 1987, was appointed Director and General Manager of Banco Vizcaya and in 1988 Counselor and General Director Banking Group BBV. During his career Mr. Luzon has held positions on the boards of several companies most recently participating in the council of the global textile company Inditex-Zara from 1997 until 2012.