Company History
1929
Línea Aérea Nacional
Linea Aerea Nacional de Chile (LAN) founded by Comandante Arturo Merino Benítez.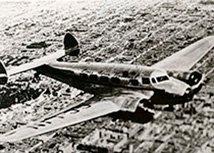 1946
First International Flight
First LAN international flight: Santiago-Buenos Aires.
1956
Lima
Start of LAN services to Lima.
1958
Miami, United States
Start of LAN services to Miami.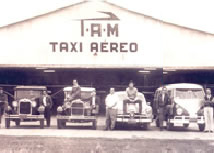 1961
TAM Taxi Aéreo
TAM-Taxi Aéreo Marília created by five charter flight pilots.
1970
Europe
LAN begins flights to Europe.
1975
TAM Transportes Aéreos
Foundation of TAM-Transportes Aéreos Regionais by Capitan Rolim Adolfo Amaro.
1976
MATO GROSSO AND SAO PAULO
Launch of TAM services in Brazilian cities, especially Mato Grosso and São Paulo.
1983
LINEA AEREA NACIONAL
Constitution of Linea Aerea Nacional - Chile Limitada, through CORFO.
1985
LAN JOINT STOCK COMPANY
LAN becomes a joint stock company.
1986
Votec
TAM acquired Brasil Central Linhas Aéreas-VOTEC, a regional airline that served the North and Central West regions of Brazil.
1989
PRIVATIZATION OF LAN
Start of privatization of LAN: the Chilean government sells a 51% stake to local investors and Scandinavian Airlines System (SAS).
1990
TAM TRANSPORTES AÉREOS MERIDIONAIS
Brasil Central renamed TAM-Transportes Aéreos Meridonais
1993
TAM FIDELIDADE
Launch by TAM of TAM Fidelidade, Brazil's first frequent flyer program.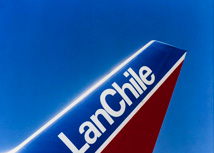 1994
PRIVATIZATION OF LAN COMPLETED
Privatization of LAN completed with the acquisition of a 98.7% stake by its current controllers and other shareholders.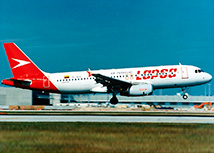 1996
LAPSA
Acquisition by TAM of Lapsa airline from the Paraguayan government and creation of TAM Mercosur; start of São Paulo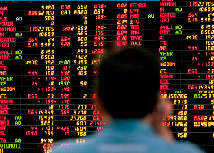 1997
NEW YORK STOCK EXCHANGE
LAN lists on the New York Stock Exchange, becoming the first Latin American airline to trade ADRs on this important market.; start of São Paulo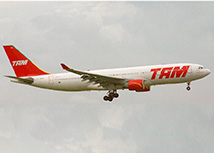 1998
FIRST AIRBUS A330
Arrival of first A330; first TAM international flight from São Paulo to Miami.
1999
LANPERU
LAN's expansion begins: start of operations of LAN Perú.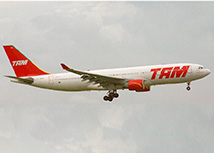 1999
SERVICES TO EUROPE
Start of TAM services to Europe through a code sharing agreement with Air France to Paris Charles de Gaulle.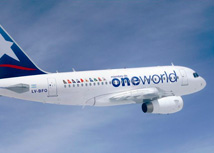 2000
ONE WORLD
LAN joins the oneworld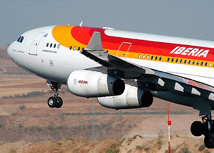 2001
ALLIANCE WITH IBERIA
LAN Alliance with Iberia and inauguration of Miami cargo terminal.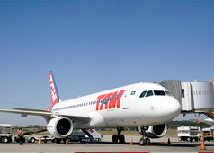 2001
CREATION OF TECHNOLOGY CENTER
Creation of TAM Technology Center and Service Academy in São Paulo.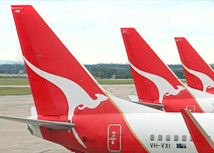 2002
QANTAS AND LUFTHANSA
LAN Alliance with Qantas and Lufthansa Cargo.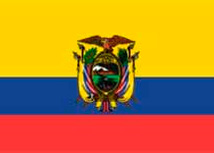 2003
LAN ECUADOR
LAN continues its expansion plan: start of operations of LAN Ecuador.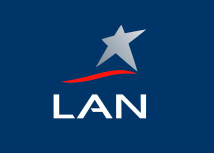 2004
NEW CORPORATE IMAGE
Launch of new corporate image as LAN Airlines S.A.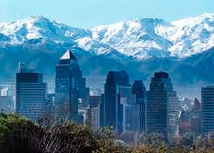 2004
FLIGHTS TO SANTIAGO, CHILE
Start of TAM flights to Santiago.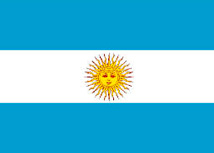 2005
LAN Argentina
Further step in LAN's regional expansion plan: start of operations of LAN Argentina.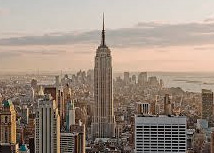 2005
FLIGHTS TO NEW YORK
TAM S.A. lists on the BOVESPA stock market; start of flights to New York and Buenos Aires.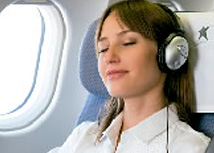 2006
PREMIUM BUSINESS CLASS
Launch of new LAN Premium Business Class.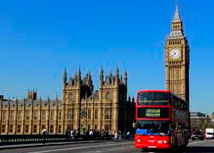 2006
FLIGHTS TO LONDON AND ZURICH
TAM S.A. lists on the NYSE / Start of flights to London and, through agreement with Air France, to Zurich and Geneva.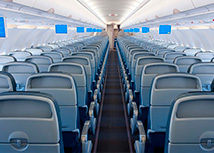 2007
LOW COST IMPLEMENTATION
Implementation of low-cost model in domestic markets; capital increase of US$320 million; purchase orders for 32 Boeing 787 Dreamliners.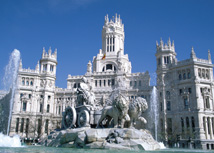 2007
FLIGHTS TO MADRID
Start of TAM flights to Milan and Córdoba; authorization from Brazil's National Civil Aviation Agency (ANAC) to start flights to Madrid and Frankfurt.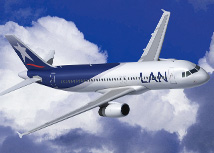 2008
COMPLETION OF FLEET RENEWAL
Completion of renewal of LAN's short-haul fleet with aircraft from the Airbus A320 family.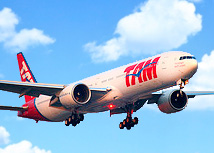 2008
FIRST BOEING 777-300ER
TAM receives its first Boeing 777-300ER.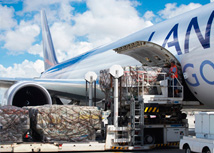 2009
COLOMBIA CARGO OPERATIONS
Start of cargo operations in Colombia and domestic passenger operations in Ecuador.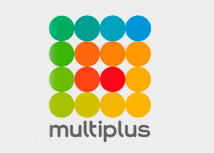 2009
MULTIPLUS FIDELIDADE
Launch of Multiplus Fidelidade; acquisition of Pantanal Linhas Aéreas.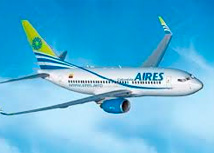 2010
Aires
Acquisition of Colombia's Aires airline.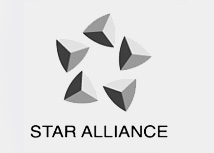 2010
STAR ALLIANCE
TAM officially joins Star Alliance.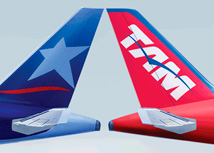 2011
LAN AND TAM BINDING AGREEMENTS
LAN and TAM sign binding agreements related to the business combination of the two airlines.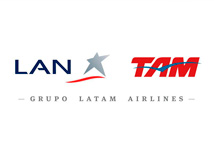 2012
LATAM AIRLINES GROUP IS BORN
LATAM Airlines Group is born as a result of the business combination between LAN and TAM.
2013
Capital increase for US$ 940,5 millions.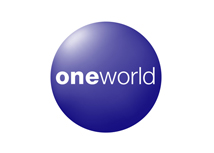 2014
TAM joins oneworld alliance, which becomes LATAM Airlines Group global alliance/ LATAM launches its 2015- 2018 Strategic Plan
2015
LATAM is Born: The New Brand for LAN Airlines, TAM Airlines and Affiliates.
2016
CAPITAL INCREASE FOR US$608 MILLION
Capital increase of US$608 million with which Qatar Airways acquires 10% of the total of paid and subscribed shares of LATAM.
2017
Implementation of the new travel model by the affiliates of the domestic markets.
2018
Inauguration of the first flight to Asia: Guarulhos (Brazil) – Tel Aviv (Israel).
New sales model comes to international flights.
2019
Announcement of strategic agreement with Delta Air Lines to provide more and better options to passengers through a complementary network.
2020
LATAM Airlines Group S.A. and its subsidiaries in Chile, Peru, Colombia, Ecuador, the United States, and Brazil enter the financial reorganization process under Chapter 11 of the US Law.
2021
Launch of the new Sustainability Strategy, which includes commitments to eliminate 100% of single-use plastics used in its operation by 2023, be zero waste to landfill by 2027, offset 50% of domestic emissions by 2030 and achieve carbon neutrality by 2050.
2022
LATAM receives creditors' approval of its restructuring plan and successfully emerges from the Chapter 11 proceeding.
Final approval of the joint venture with Delta Air Lines.